Founded in March 2017, EVODI is a new Generation B2B Consulting Company

that helps its customers leverage the full value of Digital Transformation
We are strongly Business Focused and value :
Our ambition is to build the New Generation of consulting teams that will become the undisputed Digital Change Enablers.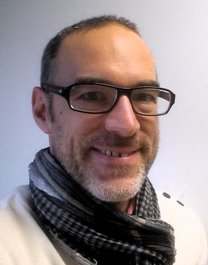 Christophe Garde
Consultant, CEO
During my 15 years of experience at providing global IS Services to the Business with a strong focus on Customer Satisfaction, Change Leadership and Continuous Improvement, I have always been committed at delivering the best results.
Being an expert in the domains of Data and Services Integration, I quickly understood how the Digital Technology and Culture were, if properly understood, a tremendous accelerator for businesses.
Confident in my capacity at developing Business Intimacy and at delivering Sustainable and Innovative solutions, I founded EVODI in March 2017 with the firm objective of building a strong Digital Team that will enable its customers to develop their business by leveraging the Digital Transformation.
evodi